Stabilising palletised loads
Reducing plastic film usage & Reducing repetitive strain injury
CargoWrap is a new reusable palletwrapping solution which can bring cost savings over time by reducing expenditure on palletwrapping films, and reducing working time lost due to strain injuries associated with manual pallet wrapping.
description
CargoWrap can be made to your specification subject to minimum order quantities. CargoWrap is built to last and is contructed with heavy duty materials. The Nylon mesh is placed around the pallet load to be stabilised and secured with hook and loop straps.
Sizes
There are several standard sizes:
Option A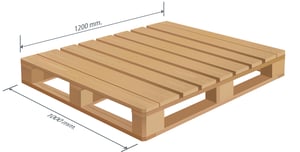 To fit 1200 x 1000mm (US Pallet) with wrap heights of 60cm, 75cm, 120cm, 150cm and 180cm
Option B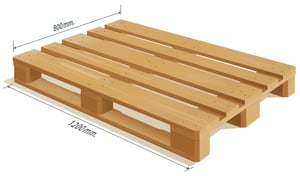 To fit 1200 x 800mm (Euro Pallet) with wrap height of 60cm, 75cm, 120cm, 150cm and 180cm
Please note that CargoWrap can be customised to any height.
If any customer has their pallet load height changing frequently, the small 60cm CargoWrap can also be used in combination with other sizes of CargoWrap.
Construction
CargoWrap is made up of a patented Heavy Duty Nylon Mesh that is designed to last for more than 5 years.
The fabric is Nylon with a weight of 175 grams per square metre. The strap is made from Nylon and Polypropylene with a Nickel corrosion free metal buckle.