Portable Sanitising Tunnels
For workplaces, public places and shops
STANDARD SIZE TUNNELS
Pedestrian Tunnel
The sanitising tunnel gate can be installed at the entrance of public offices, pharmacies,supermarkets, airports, hospitals, ports, stations and in all the crowded places for the hygienisation of people and the sanitisation of goods, vehicles and materials.

Extra Large Tunnel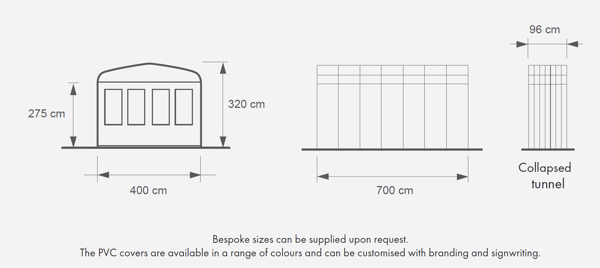 XL PORTABLE SANITISATION TUNNEL
The XL portable sanitisation tunnel is available with front and rear curtains to process and decontaminate medical equipment and emergency vehicles.The high-pressure spray system effectively saturates the environment, with the disinfectant penetrating inside the patient and driver compartments decontaminating all surfaces.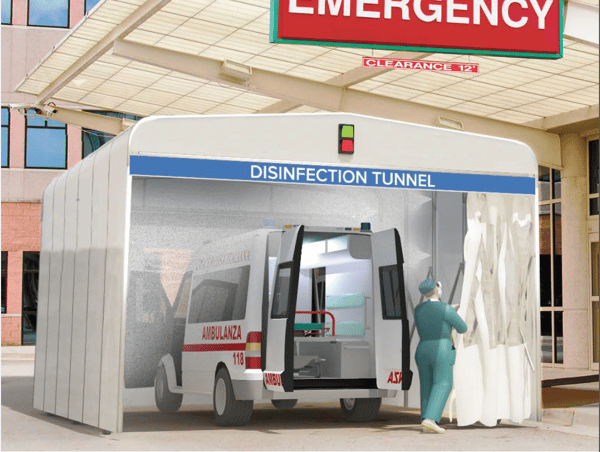 Specifications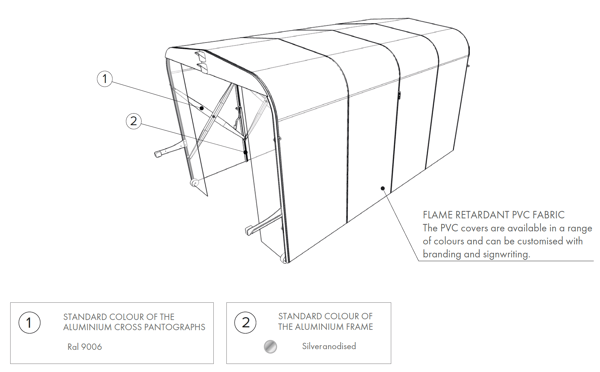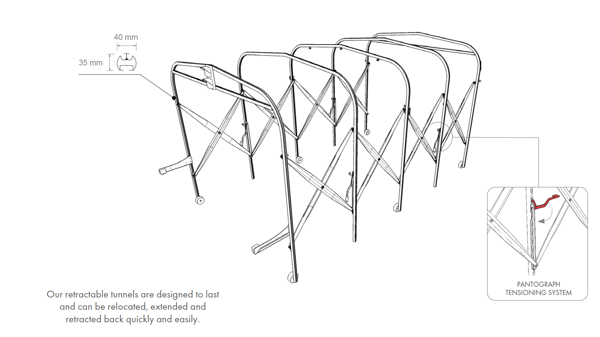 WARRANTY AND QUALITY
• All of our structures' components are CE certified
• Flame retardancy certificates are provided for all kind of PVC fabrics
• Structures are checked for load capacity in accordance with EN 13782, DM 17th January 2018 Technical Standards for Constructions and UNI EN 1991
• Products have a legal warranty of 5 years
MAINTENANCE AND REPLACEMENT OF THE COVERS
These tunnels do not require maintenance because their profiles and structural components are made of aluminium, a naturally noncorrosive material. All parts are easily replaceable in the event of damage, including the PVC covers which can be easily removed and replaced in individual sections thus reducing the cost.