Reduce plastic waste by using our resuable pallet covers in place of palletwrap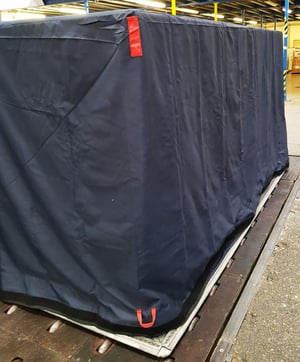 Ideal for closed-loop freight services or transporting goods between warehouses. These durable, waterproof covers will eliminate the need for pallet wrap, reducing your plastic waste.
All our covers come complete with base sheets for complete protection and velcro seal for perfect fit. Complete the form below for more details.
Request for samples or further information